Nurturing higher education participation & local career opportunities in the Bass Coast 
25 Jul 2023
CUC Bass Coast is committed to nurturing higher education participation and local career opportunities in the Bass Coast region. We firmly believe that aspirations are not just dreams of the future but rather the vital connection between the present and the future. With this vision in mind, we continuously strive to create multi-sectoral partnerships that foster collaboration between industry, schools, community, and universities.
One of the recent events that exemplify our mission is the "Speed Career Conversations" event, held in partnership with South Gippsland Bass Coast LLEN, YES Youth Hub, and Maxima. This remarkable event brings together year nine students from the Bass Coast College and volunteers from various professions.
After the inaugural event last year, "Speed Career Conversations" has become an annual event on the Bass Coast College calendar.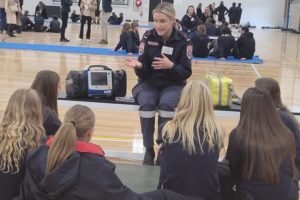 The objective was to provide these young minds with a deeper understanding of the world of work and introduce them to a wide range of career options.
During the event, students were organised into groups, and volunteers rotated around the room, engaging in 10-minute conversations with each group. The students were equipped with thoughtfully crafted questions, curated by young people themselves, to guide them in exploring the unique job and career journeys of each volunteer.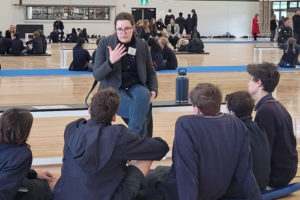 This event was an incredible success, as it not only exposed the students to diverse career paths but also broadened their horizons and encouraged them to dream big. By fostering meaningful interactions between young minds and professionals, we aimed to instil in our regions young people the confidence and ambition to pursue their aspirations fearlessly.
We would like to express deepest gratitude to all the volunteers, and partners, who contributed to the success of the "Speed Career Conversations" event.