Are you or your child planning on studying at uni next year?
23 Mar 2023
If you or your child are thinking about higher education and considering moving away from home to attend university with the rise of online university learning platforms, it's now possible to get a world-class education while staying in the comfort of your own home.
You do not need to leave home to access world-class higher education. Moving away from home to attend university can be a costly endeavour. With a Country Universities Centre in your region, you can save money on accommodation, travel, and other expenses associated with attending a traditional university.
CUC Bass Coast offers a free, dedicated higher education support space in Wonthaggi with availability to any student enrolled in any Australian university. We provide students with spaces to gain focus, expert support, and tools for motivation and success. We provide students access to high-quality academic resources, including academic assistance, as part of our Learning Skills Advisor program.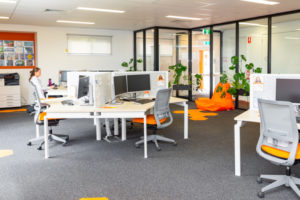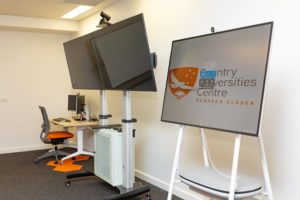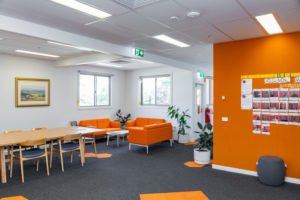 You have the freedom to learn at your own pace and on your schedule. Whether you prefer to study in the early morning or late at night, CUC Bass coast is accessible to students from 5 am to midnight, seven days a week.
Staying in your community means you can stay connected to your support network and continue to connect to your community. CUC Bass Coast provides students with a local learning community that allows connection with other students and the opportunity to collaborate, network, and make lifelong friendships.
As a parent, you might be concerned about the quality of education your child will receive through an online learning platform. However, with CUC Bass Coast, you can rest assured that your child will receive top-notch support. Plus, you can support your child throughout their university journey without the added stress and expense of travel or relocating.
Hear what our students are saying about CUC Bass Coast.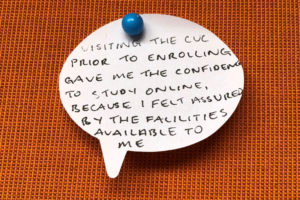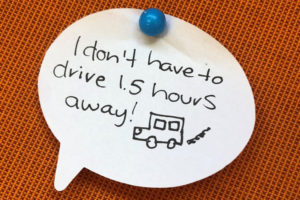 So, if you're a future school leaver looking to continue your education or a parent wanting the best for their child, consider CUC Bass Coast as a viable option. With world-class resources, flexibility, affordability, and support, CUC Bass Coast is the perfect platform to help you achieve your academic goals without leaving home.
If you would like more information or a conversation about university options, talk to our Centre Manger, Andrea: Contact Us